Computer Consultancy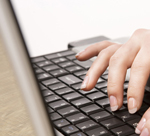 Today, nothing is complete without a mention of computers. Computers are omnipresent and one cannot escape them. Not to be left behind, we have gained an unmatched expertise on the subject. Ashok Kapur & Associates, traditionally, being a financial consultancy firm, now proudly boasts of being a computer consultancy firm too.
We advise on installing the complete computer system, hardware and software, together with the wiring, cabling and networking. The good news doesn't end here, our expertise is reflected in the fact that we also provide a fraud, error free and tailor-made accounting package to suit the needs of your company specifically.
We offer advice and assistance in protecting your IT assets from viruses, internal/ external security threats. We provide consultancy on the up-to-date and latest areas of technologies and communications independent of vendors and suppliers, thus, help our clients in building and maintaining an effective and efficient IT infrastructure.
We have an alliance with specialist information technology consultants, which help us in providing a highly effective and complementary fusion of technical and management skills.