Recruitment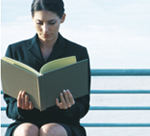 At Ashok Kapur & Associates we offer practical, multi-disciplined approach to the complex Human Resources challenges facing today's businesses. Our advice is focused on people management, and, helps our clients get it right by assisting them on all employment related issues. We provide advice on varied aspects of Human Resources viz, salaries management, job evaluations, training and recruitment.

Till date we have helped companies recruit top positions such as advertising managers, marketing managers, finance managers, executive secretaries, computer professional etc.

We are the ideal agency for recruiting accounts and finance related personnel, as that is our forte. When we are hired, we do a thorough study of not only the right candidates' job profile but also the general working environment of the company. The right candidate is one who has not only technical expertise but also the potential to mould into the company's general working environment. Once, our service is sought, the headache of receiving applications, conducting interviews etc is ours, the only thing left for the client to do is to select from the shortlist.