Setting Up Company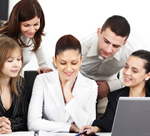 Ashok Kapur and Associates (AKA) aides in setting up off- shore companies in the UAE as well as in the Channel Islands, Isle of Man, BVI and other tax havens.

In the UAE, we are the registered agents for setting up off- shore companies in the Jebel Ali Free Zone, Dubai. We also help set up companies in the Hamriya Free Zone, Sharjah Airport Free Zone, Dubai Media City, and Dubai Internet City Etc.

As setting up companies is one of our routine jobs, we know what paperwork is to be done, where it is to be submitted, what licenses to obtain, from where to obtain them, etc. Our clients take advantage of this service as they get everything done from one place and save the hassle of running from post to pillar.

With the help of our associates we are able to offer advice and assist in forming and managing offshore trusts and company and management of offshore legal structures for high net worth private and corporate clients.