Location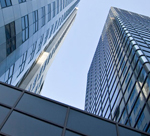 We are located in Dubai (UAE). Dubai City is considered a gateway to the Middle East because of its strategic location and business center.
In view of its mid-way location of Europe and Far East, both geographically and time-zone wise, Dubai is considered as the most suitable place by businessmen. This makes it convenient for businesses and individuals to conduct business in the Gulf and Middle East, including Africa Region. Our location is ideal for multinational companies and businesses seeking to expand in the Middle East, Africa, Far East and South East Asia region.
Address and location are as follows:
Ashok Kapur & Associates : 'ARENCO' Building, 'B' Block, GF 1   Zabeel Road, Karama, Dubai. UAE. 
Ashok Kapur & Associates Limited: 'Liberty House' Level 8, Office 12B DIFC, Dubai. UAE.
Postal Address: P.O Box 3290, Dubai, UAE.