DIFC / DFSA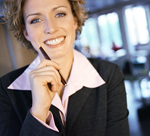 ASHOK KAPUR & ASSOCIATES LIMITED was incorporated with the Dubai International Financial Centre (DIFC)(www.difc.ae) in April 2006 as an Ancillary Service Provider for Auditing, Accounting, Management Consultancy Services.
In January 2007 it was granted registeration by the Dubai Financial Services Authority (DFSA) (www.dfsa.ae) under Article 98(1) of the Regulatory Laws 2004 to be a Registered Auditor for the purposes of chapter 8 of the General Module(GEN).
The company is one of the Fourteen Registered Auditors to carry out the audit of Authorised Firms regulated by DFSA and non-regulated companies incorporated in DIFC.
Our Servies in DFSA / DIFC are as follows:
Audit and Assurance Services
Internal Audit
Compliance and Risk Management
Financial Consulting
Accounting Services
Management Consulting
Tax and Fiduciary Services
Anti Money Laundering
insolvency practitioner